We are a small batch brewery located in the heart of downtown South Bend. All our beer is brewed in the basement under the taproom. Seven days a week we are pouring out of 20 taps and cooking fresh food. On Sundays we serve brunch and can even sell you beer-to-go (even in Indiana).
At South Bend Brew Werks, we believe brew pubs are communal spaces where one should be able to do far more than grab a drink or a bite to eat.
You'll find tasteful beers that offer both spot-on production of various styles as well as inventive brews that invite you to experiment. Plus knowledgeable staff that make it easy for you to become a connoisseur.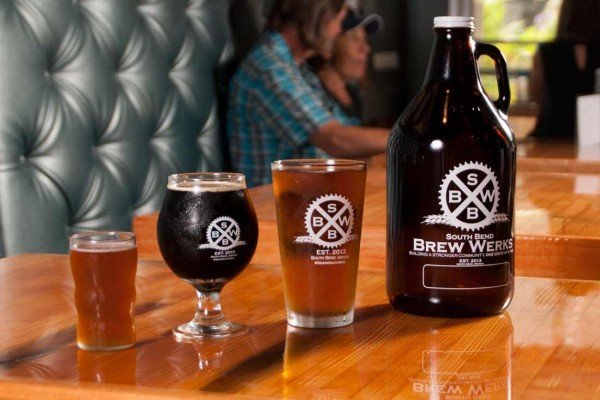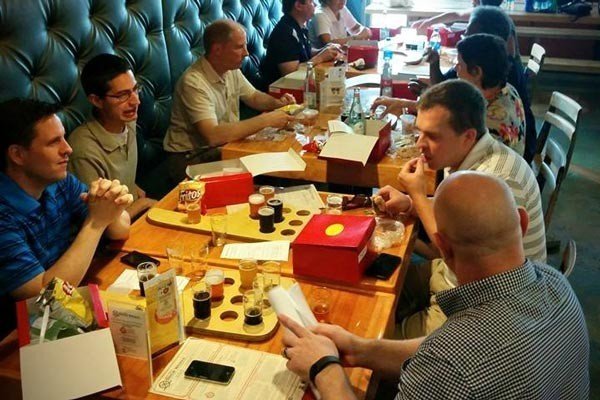 Locally sourced and organic options that connect producers and consumers. You will know exactly where your food came from.  We believe everyone should be able to try our food so you'll find vegan, vegetarian, and gluten free options.
Good conversations that strengthen friendships, new and old, building community and opening up doors of possibility.
Comfortable spaces and reasonable prices that allow everyone the opportunity to live a more adult life, leaving the loud noise and cheap beer behind.
A refreshing emphasis on community that goes beyond words. We donate $.50 of every pint sold at the pub to one of several local community partners. Come in, learn more about them, and cast your vote with our dollars. We all win.